ONE 247
ONE 247
221.23 m2 | Priced from $273,500 on your land
Living Area: 169.80 m2
Porch: 3.59 m2
Garage: 38.60 m2
Store: 9.25 m2
Verandah: 10.45 m2
Alfresco: 20.00 m2
With 247m2 under room, this large family home has all the features. Designed for busy families, the home boasts 4 bedrooms and a separate lounge/media room & an additional IT space. The walk in pantry leads directly to the garage for convenience and an extra space has been added to the garage for storage. The central location of the kitchen, dining, living & alfresco makes it the centre of the home.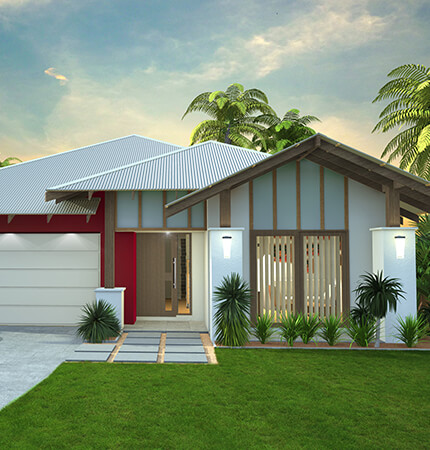 Recent Posts
$45K for First Home Owners

More grants are available to North Queenslanders with the release of the Regional Home Builder package. An extra $5,000 is available when purchasing or building your home. Find out more at maxa.com.au

$25k HomeBuilder Grant Information

You may have heard quite a bit about the new HomeBuilder Grants recently.  These grants are intended to stimulate the Construction Industry on the back of the Covid-19 pandemic. In a nutshell, here's what the HomeBuilder Grant means to you if you're thinking of building a new home or renovating your home.

Custom Designed Home – Case Study

Nestled into the rainforest is this brand new custom designed home, designed to take advantage of the gorgeous location. It seamlessly blends polished concrete, cladding and timber to harmonise with it's tropical surrounds.